Finnish Commemorative 2021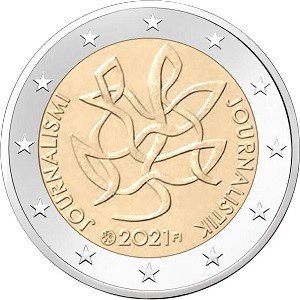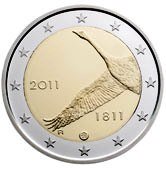 1

Details relating to the Finnish Commemorative of 2021.
Issue Date: 14.04.2021
Number Minted: 800,000
Mint: Mint of Finland Ltd.
Mint Mark : Lion.
---
The motive of the coin shows intertwined lines that represent two figures  - male and female - with the lines around them reflecting the open communication in Finnish journalism amd its support for democracy.
Around the edge of the inner circle, running from six to ten o'clock is the inscription "JOURNALISMI" this being the Finnish forb journalism and on the right hand side running from two to five o'clock we see thev Swedish version "JOURNALISTIK"
At the bottom of the coin (six o'clock) from left to right are the mint mark and then the year of issue(2021) and the designation of the issuing country "FI".


Return from Finnish Commemorative 2021 to euro coin collector.